Niello Pre Inked Stamp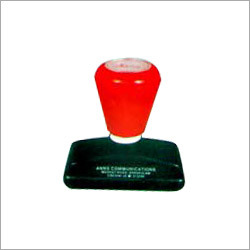 Niello Pre Inked Stamp
We are a successful entity engaged in offering to our clients Niello Pre Inked Stamp which is based on a new and innovative technology. Using this stamp ensures crystal clear prints on the documents which helps your professionalism. The surface of the provided stamp is poly coated which protects the signature/stamp from possible damages and over writing. Our clients can approach us for availing this Niello Pre Inked Stamp in different color options such as red, black, blue, green and violet at cost effective price.
Niello stamps, the new name for perfection and quality. No more messy ink pads, or blots. Niello ensures crystal clear prints giving the real professional look to your documents. It is indeed inevitable for every modern office. An ideal gift to the corporte sector. Get Niello now and stun the rest of the world. Niello stamps are designed to impress the world, impressions after impressions.
Features
No need of stamp pads
An imported technology products
Inked surface of the stamp is poly-coated for protection from possible damages and over inking
Modern, sleek, imported mounts in various sizes, pocket and model also available
Range of five colours (Red, Black, Blue, Green and Violet) and also multicolour combinations
30000 of lazer sharp impressions
Your logo, signature, special type style and photograph can be made as stamp.